To All our Esteemed delegates of the 9th Asian Vaccine Congress :
I take pride and joy in welcoming you to this face to face meeting to be held in the beautiful city of Cebu, Philippines, dubbed the Queen island of the South. Despite the great disruption brought about by the COVID19 pandemic , we are indeed fortunate to have learned so many lessons about emerging infectious diseases and the need to be prepared for such a global threat. It is without a doubt that vaccines played a major role in our response to this pandemic, getting millions of lives saved and allowing us now to resume our regular meetings and interactions in the most impactful way. At this time, we are more aware of the value of vaccination and how vaccine development could be prioritized when the need occurs.
The 9th ASVAC will feature what every health professionals , health policymakers , public and private health service providers, economists, industry and various medical and paramedical organizations must know and can themselves help disseminate in order to reduce the mortality and morbidity from vaccine-preventable diseases. We have invited vaccinology experts and immunization program managers to enhance the knowledge and skills of our participants in the use of old and new vaccines, its efficacy, safety, effectiveness and impact to determine how useful they are in each of our Asian countries. With so many new vaccine developments, it is so important to remain updated and fight misinformation and vaccine hesitancy that could be overwhelming.
The Organizing Committee led by Dr Rontgene Solante and Dr Jonathan Lim, both Infectious Disease Specialists have worked hard to make this congress another productive and memorable event.
We thank all of you who contributed and insured its success!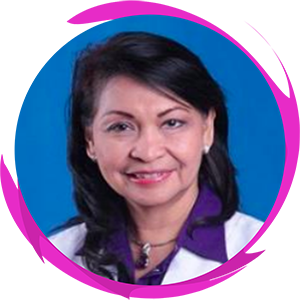 Prof Emeritus LULU C BRAVO
President
Immunization Partners in Asia Pacific (IPAP)