It is an honour to invite you to the 9th Asian Vaccine Conference (ASVAC 2023) that will be held from 8-11th November 2023 in Cebu City, Philippines.
COVID has had a big impact on all conferences everywhere. ASVAC 2022 was hosted in Sri Lanka in September 2022, and very successfully attracted a large in-person local audience and a virtual global audience. Since the first ASVAC held in Siem Reap, Cambodia in 2009, subsequent "Asian Vaccine Conferences" have been held biennial and draw strong and consistent interest from a broad range of stakeholders involved in vaccines and immunization. Both in Sri Lanka in 2022 and in Myanmar in 2019, successful pre-conference EPI managers meetings have been very well attended by local EPI managers and country staff who have benefitted from the support of speakers participating in the main ASVAC conference. On the day before the main 2 day conference, ASVAC hosts workshops with core partners and its very popular "Masterclass" provides concise updates on vaccinology to conference participants and local practitioners.
ASVAC is one of the best recognized conferences on vaccinology in the Asia Pacific region and our philosophy remains to work closely together with our many partners. This partnership makes it possible to provide participants with an excellent and succinct scientific programme. ASVAC 2023 will follow a similar format of previous conferences with 6 plenary lectures, 2 panel discussions, 4 partner symposiums, 2 free-paper session, together with industry partners providing lunch and evening symposia.
The theme of ASVAC 2023 is "Closing in, Renewing the Vaxx-P.A.C.T. ". The COVID-19 pandemic has shown that very rapid development of new vaccines is possible and that regulatory and other hurdles can be quickly overcome. However, the speed with which this was done, together with immunisation policies and mandates that many viewed as coercive, have also had very negative effects of amplifying both vaccine hesitancy and vocal anti-vaccine movements. ASVAC 2023 will address these challenges and share progress and new opportunities through a focused scientific programme with distinguished speakers, theme-focused partner symposia, knowledge-sharing and networking opportunities.
We very much look forward to your continued support and we hope to have your participation in beautiful Cebu City in November 2023.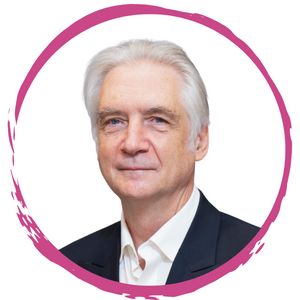 Prof Tony Nelson
Chair
IPAP Steering Committee