In behalf of the Organizing Committee, I would like to invite our immunization warriors Worldwide to the 9th Asian Vaccine Conference (9th ASVAC) and to the 24th Philippine National Immunization Conference (24th PNIC) to be held on 08-11 Nov 2023 in Cebu City, Philippines!
The biannual Asian Vaccine Conference and the annual PNIC will feature varied topics that will incite further interest among our advocates! Our theme for this year is "Closing in, Renewing the Vaxx-P.A.C.T. (Protect, Assure, Connect, Thrive)", this is very timely since it had been exactly 10 years ago when we hosted the ASVAC 2013 in the same venue. We come full circle as we host this milestone event once again!
We look deep into protecting everyone across all ages from vaccine preventable diseases through vaccination, and assure them of vaccine safety and efficacy. As COVID-19 continues in our midst, it is time for us to embrace it as part of our daily life, and come together to foster camaraderie and networking opportunities among all vaccine advocates.
Cebu City, known as the "Queen City of the South", is best know for its history, having the oldest street in the country, the smallest Fort built during the Spanish occupation, beaches, shopping, street food, mangoes and lechon, to name a few! Fancy diving with whale sharks or taking a dip in the warm waters of Maolboal and watch millions of sardines swim with you or taking a plunge in the waterfalls? Come, join us in this marvelous event, and spend a few days and be awed by what nature has to offer! Learning and fun, rolled into one event! See you all!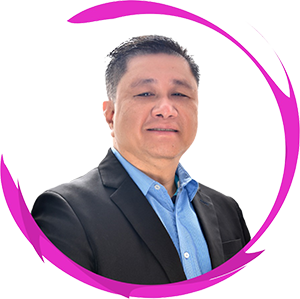 Dr. Jonathan G. Lim, MD, FPPS, FPIDSP
Overall Co-chair
ASVAC and PNIC 2023